We know you have a choice when it comes to selecting a Langley orthodontist for your braces or Invisalign treatment. We thank you for considering Fraser Valley Orthodontics.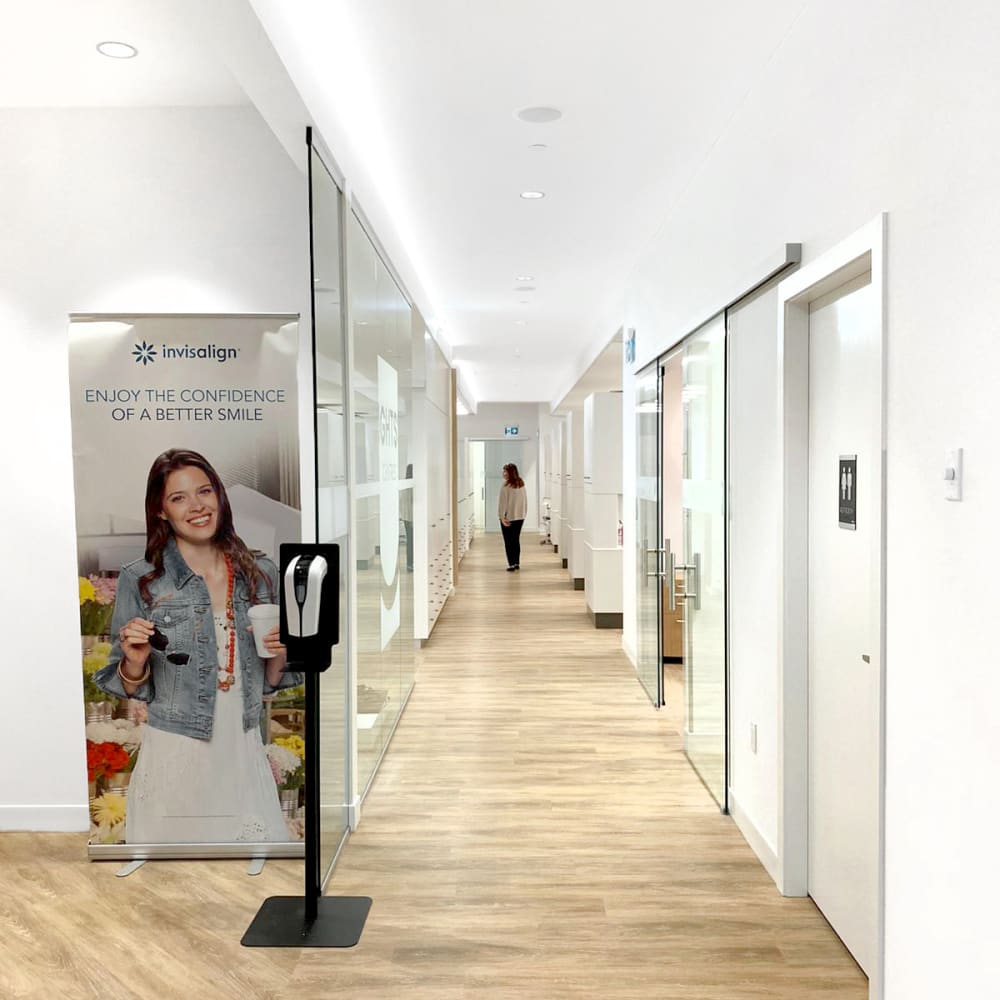 Comprehensive Care Using Dental Technology in Langley 
At  Fraser Valley Orthodontics, our commitment is to make the journey to a new smile as stress-free as possible for every patient.
Whether you are considering orthodontic treatment for yourself, your young child, or your teenager, we will be at your side each step of the way to answer questions and guide you.
When your dentist recommends orthodontic treatment, we know you have a choice – and we appreciate that you are making a significant decision.
Our orthodontists aim to provide you with the best possible treatment options for your needs.
We're here to help.
Below are a few reasons that we hope you will consider when making your choice.
Welcoming, Calm Environment
The moment you walk into our clinic you will hear soft music, and find seating. We hope that you'll enjoy your time with us and that we can work together to improve your family's dental health.
Technology
Advanced dental office equipment and technologies could help make your treatment quick and more comfortable. We've designed our dental clinic both for the convenience of our clients and team.
Support for Anxious Patients
Many of our patients feel nervous about orthodontic treatment. To help our more anxious patients at ease, our Langley dental practice has been carefully designed to help you feel as little stress as possible.
Experienced Invisalign Provider
Orthodontist Dr. Couto is an experienced Invisalign provider offering both adult and teen patients the option of straightening their smiles with Invisalign clear aligners.
Individual Treatment Plans
An individualized treatment plan is designed for each patient, whether the orthodontic treatment is with traditional braces or Invisalign clear aligners.
Diligent Post-Treatment Care
After the treatment plan is complete, we continue to follow each patient to monitor the results from the orthodontic treatment.
Flexible Payment Plans
 Our flexible financing options help us make orthodontic treatment accessible to everyone who requires it. We will work with you to find a payment plan that best meets your needs.
Convenient Appointment Times
We do our best to accommodate your busy schedule outside of school or work hours, with early morning and flexible appointment times. 

Strict Health & Safety Protocols
In addition to following strict FeelSafe Health & Safety Protocols, a constant sterilization monitoring system is in place and verified by use of an independent lab to ensure that we are providing the cleanest environment possible.