Braces are a series of bands and brackets which are attached to teeth to correct misalignment and resolve a range of orthodontic issues.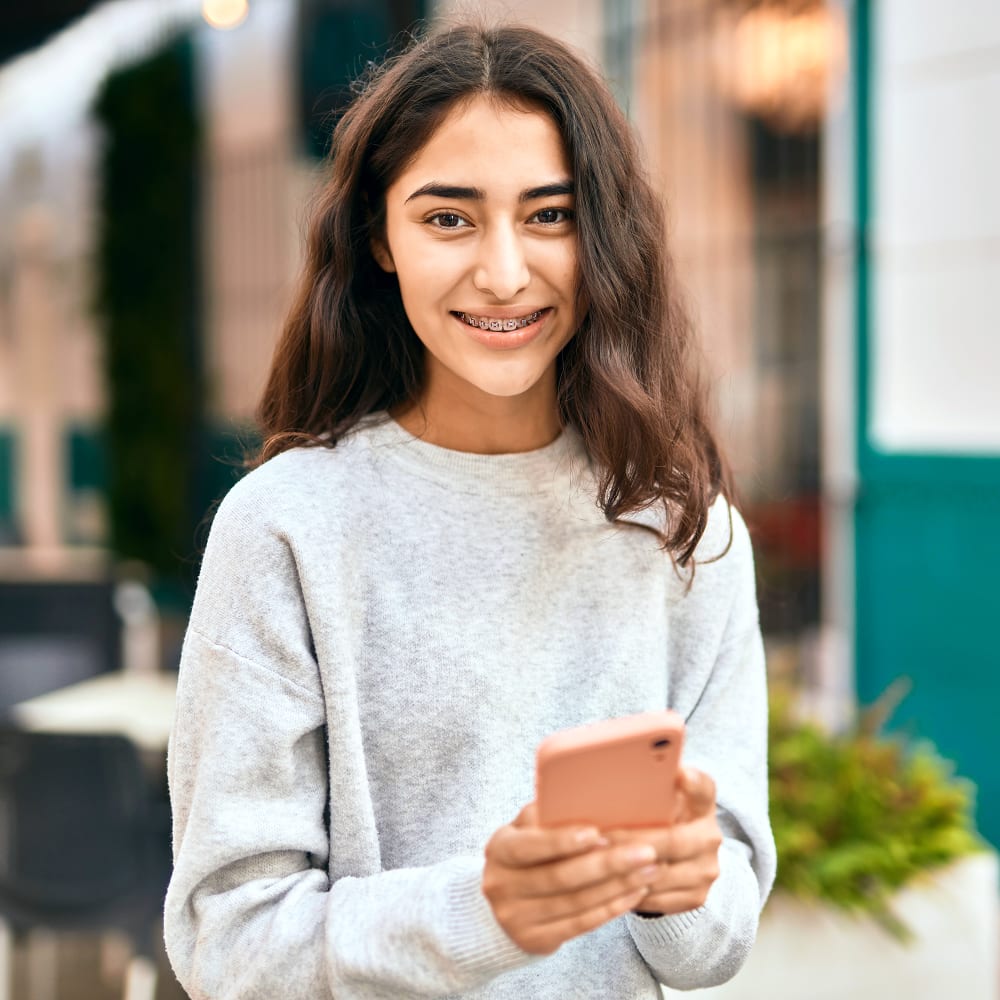 More Options. More Flexibility.
Today's orthodontics offers more kinds of braces than ever before. Here are a few we offer in Langley.
Metal Braces
These are the metal brackets and wires that most people picture when they hear the word 'braces' – however, technology today offers smaller and less noticeable braces of the past. Metal braces are often more affordable and provide patients with a way to express themselves through coloured bands.
Clear Ceramic Braces
Clear ceramic braces – also called clear cosmetic braces – are the same size and shape as metal braces. The difference is that they have tooth-colored or clear brackets that blend in to teeth, rather than metal brackets. These can be more expensive than metal braces.
Other Types of Braces
At Fraser Valley Orthodontics, we believe both metal and clear braces are effective options for our clients interested in traditional style braces.
Our orthodontists are experts and can discuss all relevant options and how they compare – such as lingual braces, for instance.
We're happy to answer your questions about any type of orthodontics.
Traditional braces are often the best option where cost of treatment is an issue or in cases where the orthodontic plan required is more complex.