Fraser Valley Orthodontics offers orthodontic treatment options that give your teen confidence during and after treatment.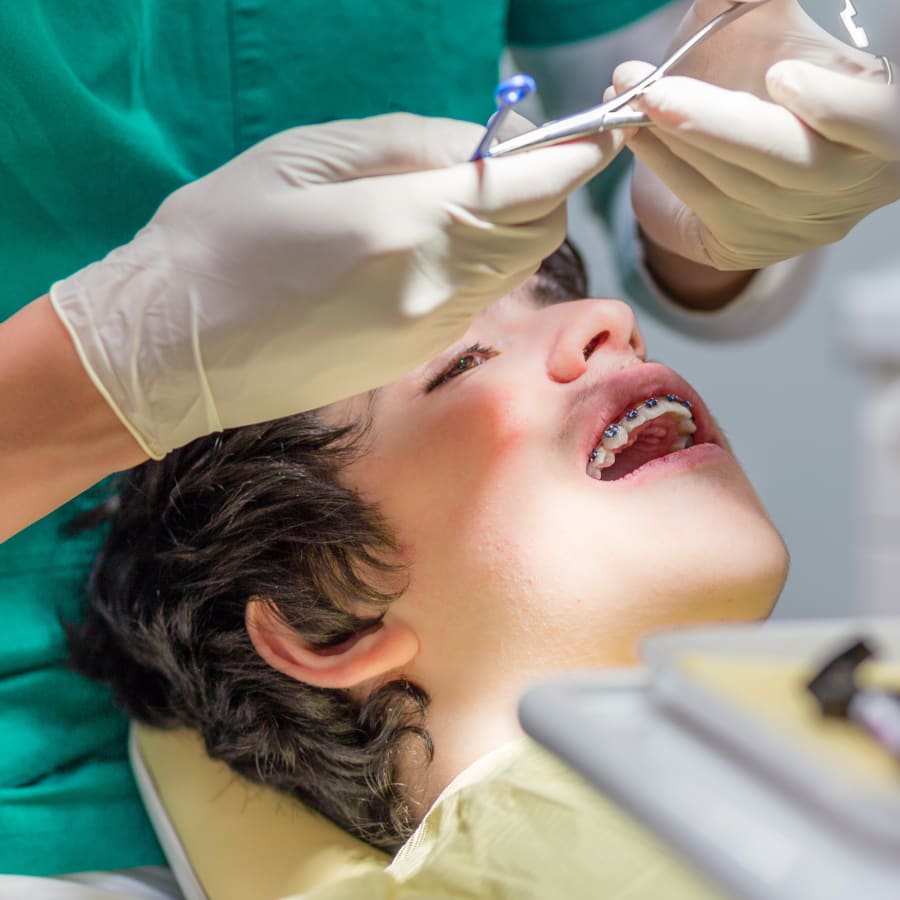 Orthodontic Options for Teens
At Fraser Valley Orthodontics, our experienced orthodontic team works closely with our teen patients to give him or her a range of options for treatment.
Metal Braces
These are the tried and true braces seen most commonly with teens. They consist of metal brackets adhered to the teeth with a metal wire that connects all the teeth together. Metal brackets can correct crooked teeth, spaces in teeth, overbite, under bite, and other jaw problems. Teens can choose from a range of colours of bands and can change the colours at each appointment... giving them lots of creative leeway!
Clear Cosmetic Braces
Translucent cosmetic braces are just like metal braces, except they are a bit more subdued. This is because they use tooth-colored brackets (and sometimes tooth-colored wires) rather than metal to straighten teeth.
Invisalign Teen Clear Aligners
Invisalign Teen is a system of clear aligners similar to fitted mouth guards. Molds are made for the teenagers teeth and new aligners are used each week to slowly shape teeth until they are straight. Invisalign Teen aligners can also be taken out to brush and floss teeth like normal and to eat anything they want – instead of avoiding gum, popcorn, and whole apples like they have to do with metal braces. 
We work hard to give your teens their smile, their way!
Teenage years can be difficult. At Fraser Valley Orthodontics, we are conscious about doing what we can to lower the stress for your teen as he or she navigates orthodontic treatment.